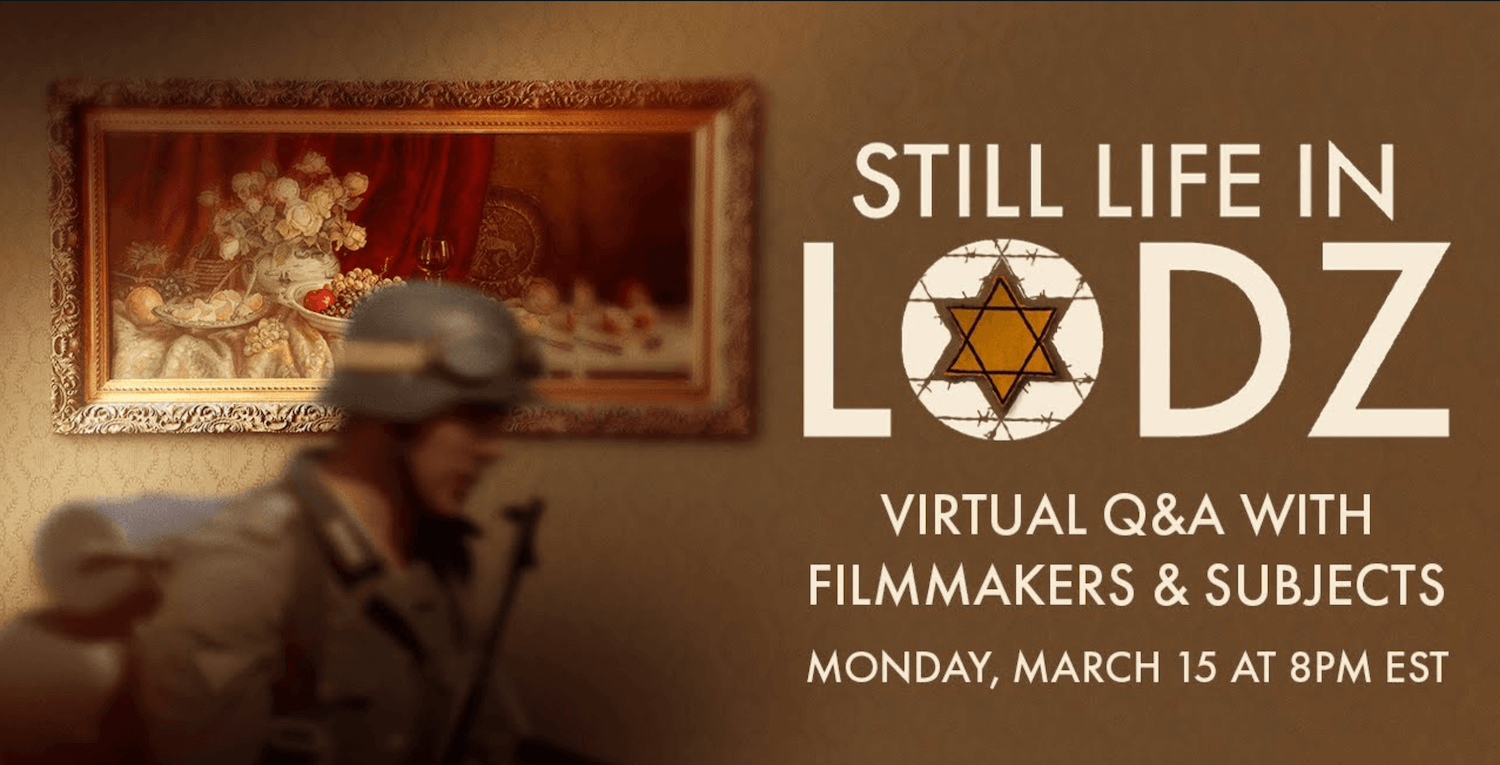 Join us for "Still Life in Lodz", our latest film Q & A with Slawomir Grunberg, Paul Celler and Lilka Elbaum sponsored by the Coolidge Corner Cinema on March 15, 2021 @ 8:00 PM EST
Please click here to join the Q & A on March 15th at 8pm EST. The event will stream automatically. You can watch the film prior to the Q & A, starting on March 12th by going to coolidge.org/films/still-life-lodz or at other theaters – full list at "Still Life in Lodz" website.
"The lure of family mysteries lies at the heart of "Still Life in Lodz", an emotionally riveting documentary that journeys to the historically tumultuous city of Lodz, Poland. Here, a surprise reunion with a painting that hung in the same apartment for 75 world-altering years becomes a probing investigation into the power of memory, art, time and resilience.
What follows is a deeply personal detective story rich with twists and turns. But, equally, the film is an ode to the lost generations of Jewish Lodz and a look at how fragile—but also how incredibly necessary—our relationship with the past is for creating the future."